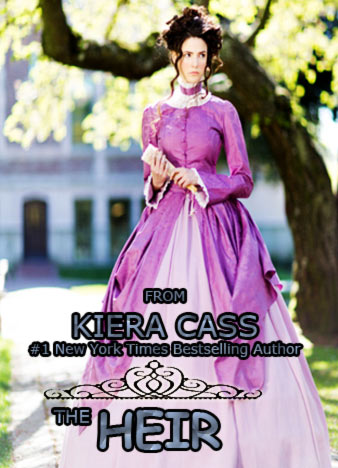 The events of the book 4 of The Selection Series are taking place twenty years after book 3. The Heir novel focuses on the not so ordinary living of Queen America and her husband. Moreover, you will find a lot of their four children's life, especially the Princess Eadlyn. The Princess is so important because she is the main heir to the throne.
All the castes are no more. They dissolved with many issues remain. So the riots in many parts of Ilea continue. There is one possibility to buy time for Queen America and her husband to make a new plan and stop all riots. They declared information about the beginning of another Selection.
Eadlyn has not appreciated the all idea of new Selection. The princess does not want to get married, but she can't do anything about that. Moreover, Eadlyn is total respected her mothers' and fathers' decision and wants also to do the right thing for the whole Ilea prosperity and peace.
The princess is a bossy girl, but vulnerable too. Her life may look perfect from the outside, but very soon you understand that there a lot of difficulties in her life and choices, that she must make. Among the Selected the will be drastic secrets from each other even the physical fights among them…
Try to enjoy this new generation of charming characters. In the Hair novel, you will find all that you like in the Selection series from beautiful romance to memorable politic and fights.
The Selection Series:
The Queen (The selection novella)
The Prince (The selection novella)
The SELECTION (The Selection Book 1)
The ELITE (The Selection Book 2)
The Guard (The selection novella)
The ONE (The selection Book 3)
The Favorite (The selection novella)
Happily Ever After: Companion to the Selection Series
The HEIR (The selection Book 4)
The CROWN (The selection Book 5)