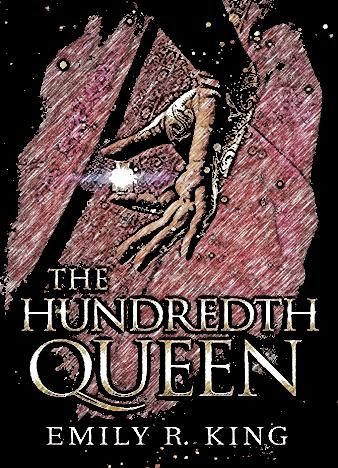 If historical fantasy romance is your favorite genre, make sure to check The Hundredth Queen out. This is a riveting debut by the lovely Emily R. King and follows an orphan girl who grows up to be a fearless warrior, a courageous and confident young woman. She embarks on a journey towards destroying an empire and taking back what's rightfully hers. Her name is Kalinda, and, as a member of the Sisterhood, she's destined for solitude and prayer 24/7.
There's nothing more in stores for her, and she dreams of living in harmony with nature and finding her inner peace in the fascinating mountain temple. However, when Tarek, the tyrant of the Empire, pays the Sisterhood a visit, everything changes. The man comes with his soldiers and takes her away, forcing Kalinda to fight his other 99 wives for a place to stay.
Her only "friend" in this harsh new reality is her guard, Deven, and she finds herself slowly falling in love with him. But what can love do when she's supposed to fight in this bloody tournament? How on Earth can she defeat all the other women and survive? And what will become of her after that? There's only one way out of this: she's got powers hidden deep inside of her, and she'll have to summon them before it's too late.
The Hundredth Queen is equally intriguing, fast-paced, engaging and exciting. The author managed to create a fresh, unique world, introduce us to a strong, likable character and deliver a great story. Awesome news for the fantasy fans: this is just the first book in King's mighty series, and the second chapter is set to hit the shelves in September! So, mark that date on your calendar.