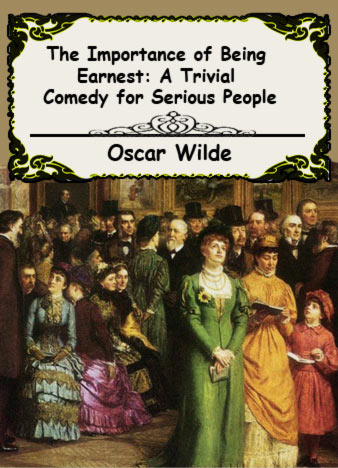 This play is one of the greatest written in English since the works of William Shakespeare that so good mix all elements of true comedy, including misidentifications and farce. The Importance of Being Earnest: A Trivial Comedy for Serious People is as important for now living people as for people of the end of 19th century.
And it is perfectly understandable too. You must not check the explanation of the meaning hundreds of words that William Shakespeare uses in his plays.
There are a lot of brilliant humor and social satire. So you do not really feel that author of The Importance of Being Earnest was born in from the Victorian era. This play is about upper class, how ridicules and funny it can be. And it is about problems about industrial England too.
The situations of The Importance of Being Earnest are simple in their true complexity. Misfortunes, clever jokes, and love mixing, all of this essential parts of good comedy play can be easily find in The Importance of Being Earnest. This is not a big surprise why this play for decades considered by professional critics and common people as the great gem of English's most fascinating comedies of all time.