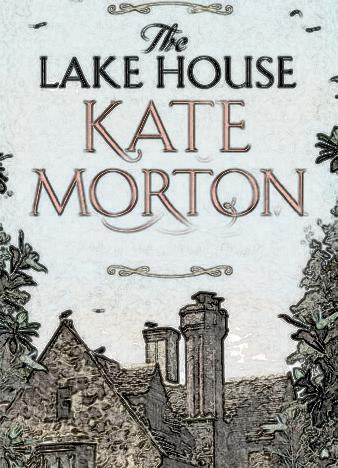 Kate Morton, famous for her "The Secret Keeper" novel, is back with another thrilling novel that will keep you up all night long. If solving mysteries and secrets are your cup of tea, this book is for you! Alice, the main character, is a young, cheerful and brilliant girl that lives in her parents' big house near a lake and loves writing novels.
One day, after a nice house celebration, the parents realizes that their baby boy, Theo, is gone. They can't find him, so the grief destroys the household. Many years later, Alice turned into a beautiful young woman. She is enjoying the life of a prosperous writer in the capital of Great Britain. Meanwhile, Sadie, a youthful police detective, is setting foot into the long-abandoned Edevane estate and triggering a sequence of events that will expose a breathtaking truth about the past. It will bring Alice and Sadie together.
It's safe to say that with "The Lake House" novel, Kate Morton has outdone herself and managed to deliver a masterpiece, a true work of art. Just as you would expect from a world-class writer, Morton hypnotizes the reader and you won't be able to set the book down until you finish it and find out how the story ends. Even when you think that you've got the whole plot figured out, the next page will make sure to flip everything 180 degrees and leave you clueless once again. But that's exactly what makes it awesome! The bottom line is, if you've been looking for that special book that will give you the chills and the creeps from beginning to end, then you should most definitely grab this novel at your local bookshop. Trust me - you won't be disappointed!