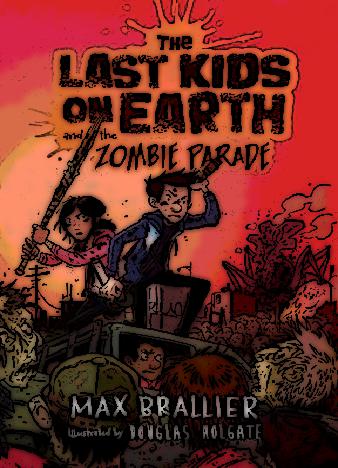 Are you looking for a smart, funny, thrilling book for your kids to enjoy? You just found it! The Last Kids on Earth was a smash hit that broke all kinds of records, and now Max Brallier is back with the official sequel. Your kids will definitely have a great time with this one, as the author did a marvelous job of creating a gripping story and a mighty cast of characters. This post-apocalyptic tale begins with the zombies slowly, but steadily disappearing from the streets.
Now, you might say that this is great news, as these creatures are only good for killing you and eating your brains, but Jack, the main character of the book, doesn't really think that it's time to celebrate. No, he is trying to figure out the real truth behind it all. Besides, there's this strange noise that the zombies are following, but nobody really knows where it is leading the monsters. What's gonna happen when they arrive at their destination?
So, Jack and his buddies, probably the only surviving kids in the world, will have to figure it all out and stay one step ahead of the "puppeteers". The children embark on a breath-taking journey towards the truth, and they'll have to deal with all kinds of monsters before they get the chance to uncover the truth.
Will they be able to stay alive and get to the bottom of this - learn why the zombies are disappearing from the face of the Earth - before something terrible happens? The Last Kids on Earth and the Zombie Parade is a perfect book to read with your kids. It's funny, adventurous and thrilling. There aren't a lot of great novels to dive into with your children, but Max Brallier's series is definitely one to look out for.