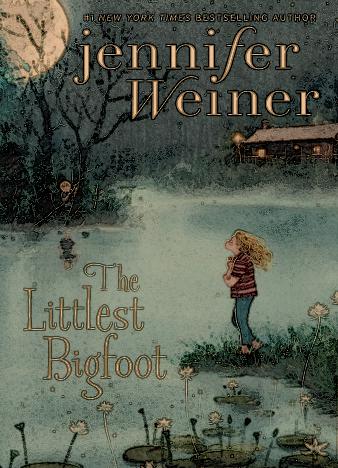 Jennifer Weiner's debut novel became an instant bestseller in the United States, and The Littlest Bigfoot is her brand-new book for the kids that's both funny and honest. This is a story about friends, finding your place under the sun and conquering your deepest fears. Alice is a 12-year-old girl and nobody seems to notice her in this world - she feels like she's drifting alone in a big, dark, scary ocean. Her family doesn't really care about her, and now she's forced to change her school for the 8th time.
Obviously, it's pretty hard for Alice to make new friends and to feel connected to a school with a crazy life like that, and that's exactly why she desperately needs a friend who can support her and help her go through these tough times. Fortunately, one fine day she saves Millie's life - keeps her from drowning, and they instantly become friends.
However, Millie is very special: she's a Bigfoot, a part of a group that lives somewhere in the woods. Most of her kind believes that we, the mankind (NoFurs) are very dangerous and can only cause them harm. At the same time, Millie is fascinated with our world and wants to learn more about it. She strongly believes that humans will come to love all of her talents that her own people do not appreciate, including her beautiful voice, brave nature and a big dream of becoming a huge star. Alice, in turn, is mesmerized by her unusual world and swears not to tell anybody about it.
Still, a team of hunters from the clan is after them, and, in order to survive and save their friendship, Alice, and her newly-found friend, will have to stick together and believe in themselves. The Littlest Bigfoot is a charming, heart-warming novel for the kids that's both educational and inspirational. The author created a wonderful story that you simply can't miss!