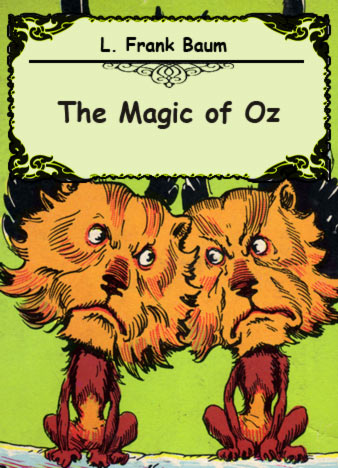 Come on, we all know and love the Oz universe, and it's safe to say that as far as legendary children's books go, this mighty series is most definitely one of the greatest ones out there. L. Frank Baum created a true masterpiece that is still relevant even 100 years after its release. The Magic of Oz is the 13th novel in the franchise and it first saw the light of day in 1919, approximately one month after the iconic writer passed away.
The Hyups are a bunch of folks that dwell at the very top of the Munch Mountain. Bini Aru, a mere Munchkin, is a pretty smart fella, and he found a way to change people and objects into all kinds of different thing. All you need to do is say "Pyrzqxgl". However, Ozma, the princess of the realm, has declared that no living soul is allowed to use magic in Oz except for a few select individuals.
That is exactly why Bini jotted down everything one needs for completing the magical spell and hid it well in his own lab. But, one fine day, when Bini and his lovely spouse go away for a couple of hours, Kiki, their son, a little guy who's obsessed with adventures and all that magical stuff, finds his father's notes and ends up turning himself into a hawk.
Land of Oz works:
1. The Wonderful Wizard of Oz (1900)
2. The Marvelous Land of Oz (1904)
3. Ozma of Oz (1907)
4. Dorothy and the Wizard in Oz (1908)
5. The Road to Oz (1909)
6. The Emerald City of Oz (1910)
7. The Patchwork Girl of Oz (1913)
8. Tik-Tok of Oz (1914)
9. The Scarecrow of Oz (1915)
10. Rinkitink in Oz (1916)
11. The Lost Princess of Oz (1917)
12. The Tin Woodman of Oz (1918)
13. The Magic of Oz (1919, posthumously published)
14. Glinda of Oz (1920, posthumously published)
Then, he flies into the sky and visits a number of mind-blowing countries outside the Oz realm. He arrives in the land of Ev and first learns of money and what it's needed for (there's no currency it Oz). He steals some gold from and oldster and pays for a bed to spend the night in. That's how the boy gets himself into a life-long adventure that will most definitely be appreciated by the kids. If you love kind, warm, educational children's books, this one is a must-have!