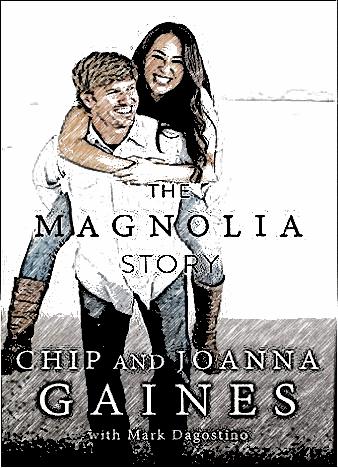 You know that show on HGTV, right, the Fixer Upper? If you do, then Chip Gaines and his wife Joanna need no introduction. On the other hand, if this is the first time you're hearing about this dynamic couple, then just know that they're pretty awesome and they've been renovating homes in Texas for a while now. They're changing the lives of simple folks for the better, and, over the years, the Gaines became a symbol of fun, excitement, and amazing ideas.
This wonderful family has millions of fans around the world, and they always manage to keep that high bar that they set in the very beginning. As for The Magnolia Story, it's the very first book from these lovely young people, and it's a great opportunity for the fans to take a look at their personal lives and to discover so much more about them.
The readers will learn about the couple's very first project, the project that almost ruined their entire career, their private memories from the early years and, of course, all the struggles that they had to overcome to get to where they're at right now. By the way, did you know that both Chip and Joanna attended the same University in Waco, Texas? That's right!
But, they never even saw each other until Chip went to the local tire shop where his future wife used to work. That's how their story began. Together they're raising 4 kids and do tons of renovations on a monthly basis. And The Magnolia Story is everything you ever wanted to know about the power couple but didn't know how to ask. It's safe to say that if you're a fan of the Fixer Upper, you'll most definitely appreciate the book.