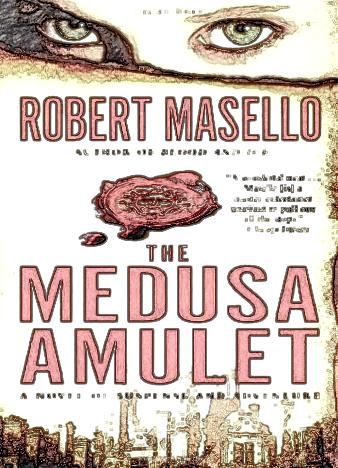 The Medusa Amulet is a fast-paced, riveting, terrific mystery thriller for all the fans of the genre. Robert Masello knows exactly how to get the readers hyped up and "glued" to their seats. The story follows a gorgeous amulet made by a craftsman back in Renaissance Italy. It's rumored to have unlimited power and the ability to lay waste to everything it touches.
And David, the main character of the book, is set to find this mysterious artifact and put it to good use. However, what seemed to be a regular investigation turns into a dangerous race against time that takes David from France to Rome. He's in a heart-pumping search for the greatest treasure humanity has ever seen - an artifact that holds the answers to one of the biggest questions of our kind.
The hero will have to escape from deadly assassins, fight with his own demons and keep an eye on a beautiful-yet-dangerous girl and stand strong against an ancient evil that's scarier than anything he could ever imagine. If you're a fan of action-packed, gripping mystery thrillers that give you the necessary adrenaline rush to keep up with your crazy schedule, The Medusa Amulet is just the right novel to grab at your local bookstore.
Robert Masello delivers a mighty cast of characters and an exciting plot with a couple of shocking twists. This is a brilliant page-turner that manages to mix the past with the present, historical facts with fiction and funny jokes with murders, centuries-old evil and then some. It's safe to say that if you loved The DaVinci Code, you'll most definitely enjoy The Medusa Amulet.