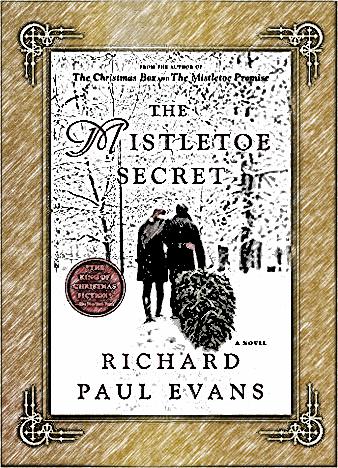 Richard Paul Evans moved a lot of minds and souls around the world with his heart-warming Mistletoe Collection series. He's got more than a few books on the list of bestsellers, and the fans really love his brisk writing style, the amazing cast of characters, lovely stories and happy endings. The critics are calling him the king of holiday novels, and now he's officially back with The Mistletoe Secret, a touching story of 2 people who are struggling with loss and loneliness, hoping to find true love again.
LBH is the nickname of a woman who's writing all kinds of stuff in her blog, thinking that no one is actually reading them. She talks about her most intimate feelings, including her loneliness that she doesn't really know what to do with. She goes on with her life, trying to put a smile on her face and to look brave, but on the inside, she's really lonely and is hoping to find someone who will care about her and cherish her.
She has no idea that Alex does care and that he's reading every single word she's posting on the Internet. He's got his own broken heart that needs fixing, and, he has some trust issues because of a terrible experience in the past. Yet, he's falling in love with this sensitive, open, strong woman who feels the same way as he does.
He doesn't really know where she lives, but, by following the "clues" that she left in some of the notes, he figures that she gotta be somewhere in Utah. Upon arrival, he meets a lady named Aria, a waitress, who gives him the necessary nudge to keep on looking for her. Eventually, he does find LBH, and she turns out to be just as gorgeous, gracious and kind as he imagined. But will he be able to tell her that he's been "stalking" her? And how will she react to that?