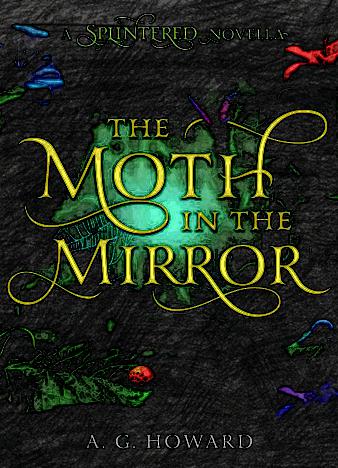 Told from the points of view of both Jeb and Morpheus. Morpheus wants to know more about his rival for Alyssa's affections, so he digs into Jeb's memories of his time in Wonderland. But he may be surprised by what he finds. This brand-new story and perspective from A.G. Howard's dark, magical world stands alone, but also provides a tantalizing glimpse of what's to come in Unhinged, the sequel to Splintered.
Morpheus is distraught over losing the only thing he's ever loved and really cared for, Alyssa Gardner, and vows to win her back, one way or another! So he goes to the Carpet beetle, keeper of memories, in search of hope, in search of the only thing to give him the upper hand in all this, Jebediah's memories, and in there, Jebediah's weakness...
But as Morpheus replays Jebediah's every thought--his every feeling while in Wonderland, his every fear, his every pain that has intangled and embedded itself into Jebediah's heart, Morpheus starts to understand this Mortal more then he ever wanted too. He starts to relate in ways that shouldn't be, and then guilt starts to leak in, bleed itself within. But is Morpheus really ready to sacrifice his heart for Jebediah's? And is he really ready hand over what is rightfully his?
All that he's been fighting for? He thinks not, guilt aside, Alyssa Gardner is his, and he is ready to go to the end of the earth for her, to win back what was once his as a child, to claim what's in his heart and embrace it. The fight is on, and if they think Morpheus played dirty last time, oh well, they ain't seen nothing yet, because he will not be easily defeated, he will not go down without a fight, and he is ready for the, madness....