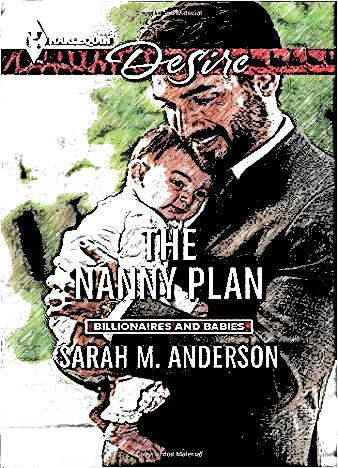 The Nanny Plan is the brand-new addition to the bestselling Billionaires and Babies series that conquered the hearts and minds of millions of folks around the world (mostly ladies, of course). This time around, Sarah M. Anderson tells the story of a young billionaire man who is destined to become a father to a little girl who just became an orphan after her parents (his brother and his wife) died in a car crash. He's ready to do whatever it takes to protect her and to keep her safe.
Obviously, he doesn't know the first thing about taking care of an infant and everything that comes with it. He is not "equipped" to handle that kind of responsibility, it all sounds to him like "heavy lifting". Fortunately, Nate, the billionaire, comes across Trish, a young woman who's great with kids and agrees to help him out for a short period of time. In exchange for her "services", Nate donates a huge amount of money to her charity organization.
At first, the two don't even look at each other as potential life partners, but destiny has other plans for them. Pretty soon Trish falls in love with Nate and can't decide what to do next - to stick around for another month, or to take the money and leave what could be the beginning of a wonderful love story behind?
He's a bit awkward and somewhat nerdy, but, at the same time, he's really sweet and ignites a fire inside of Trish. She feels deeply connected to the handsome billionaire and his adorable niece, but do they feel the same way? Sarah M. Anderson created a beautiful story with The Nanny Plan - it's kind, warm, charming, romantic and inspirational. A 100% must-have for the ladies!