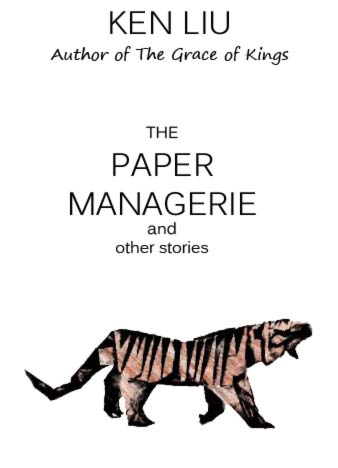 A publishing event: Bestselling author Ken Liu selects his award-winning science fiction and fantasy tales for a groundbreaking collection—including a brand-new piece exclusive to this volume.
The debut novel by Ken Liu The Grace of Kings was taking the literary universe by storm. Today this talented author gives you his best short stories. There are a lot of them in The Paper Menagerie. They are all award-finalist and award-winning stories.
Collection of fiction consists of: "The Man Who Ended History: A Documentary" (Finalist for the Hugo, Nebula, and Theodore Sturgeon Awards), "The Waves" (Nebula Award finalist), "Mono No Aware" (Hugo Award winner), "All the Flavors" (Nebula award finalist), "The Litigation Master and the Monkey King" (Nebula Award finalist), "The Bookmaking Habits of Select Species" (Nebula and Sturgeon award finalists), and the especially awarded story in the genre's history - the only story to win the Hugo, Nebula, and World Fantasy awards - "The Paper Menagerie".
If you are science fiction and fantasy fan, this beautiful book is must-have for you.
"I know this is going to sound hyperbolic, but when I'm reading Ken Liu's stories, I feel like I'm reading a once-in-a-generation talent. I'm in awe." (Jamie Ford, New York Times bestselling author of Hotel on the Corner of Bitter and Sweet)