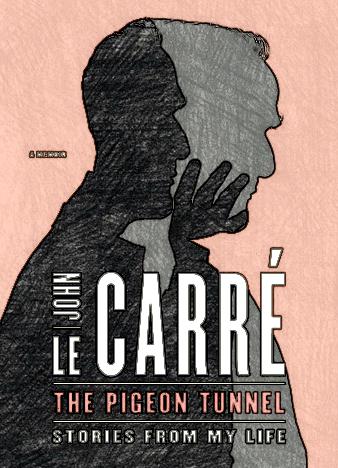 The Pigeon Tunnel is the first memoir by one of the greatest writers of our time, Mr. John le Carré. He wrote several award-winning bestsellers that were also turned into record-breaking movies and TV shows. As for the book, it's smart, dramatic, melancholic, gripping and funny. Back in the day, le Carré was a top-notch agent for the British Intelligence - during the Cold War days - and you could say that he spent his whole life traveling the world, including Beirut, Israel, and even Russia.
And he always puts the real truth into his books - his own experience and his point of view. This time around, he's just as funny and insightful as ever, only the readers will get the unique opportunity to have a closer look at the man's life, his work, and his passion.
You'll read about an amazing parrot that could ideally mimic the sound of a machine gun firing; a terrifying genocide; the author's interview with Sakharov, a brilliant scientific mind from Russia; the real people who inspired John le Carré to write novels, and so much more. Every single memory is wrapped up in a beautiful box that's both funny and tragic. He can make you laugh on the first page and make you hate human vices in the next one.
This is John le Carré at his finest: nobody can talk about regular and not-so-much things in the same striking manner as he does. He spent more than 60 years traveling all across the globe and experiencing all kinds of craziness, so, if you want to get a sense of what the life of a British intelligence member back in the day was like, The Pigeon Tunnel is your perfect way to find out! The book is brilliantly written, entertaining, uplifting and hilarious.