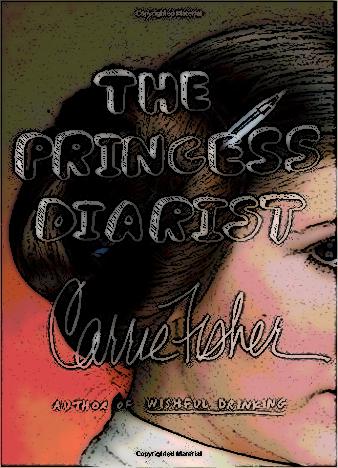 Carrie Fisher delivers a funny, engaging and deeply intimate story about the "ins and outs" of the very first Star Wars movie. If you're a fan of the saga and want to know what really happened behind the scenes of that legendary film, grab a copy of The Princess Diarist. When the author came across her diaries/journals she made during the filming, she was excited to go back to those awesome times and to recollect everything that happened since.
Yes, today, in 2016, she's recognized as one of the greatest actresses of all times, but back in '77, she was just a scared teenage girl with no experience and a huge crush on Mr. Ford. Aha, she'd been in love with him for quite some time, and, despite the fact that she's a pop-culture icon in the 21st century, she had to overcome a lot of barriers in the 20th.
The Princess Diarist includes excerpts from her notebooks and invites the readers into a wonderful world of Star Wars. No documentary could ever tell you about all the tiniest details of the film set, but this book can! This is a personal, revealing memoir that talks about the joys and struggles that came with becoming a celebrity overnight, the craziness of Hollywood, and more.
Carrie Fisher created a hilarious, touching, moving and uplifting book that will be most definitely appreciated by the fans of the iconic franchise. At the same time, even if you've never been a big "endorser" of the series, the author's brisk writing, amazing sense of humor and tons of insight into the world of movie-making will keep you entertained throughout the book. Make sure to read it in before the end of the year!