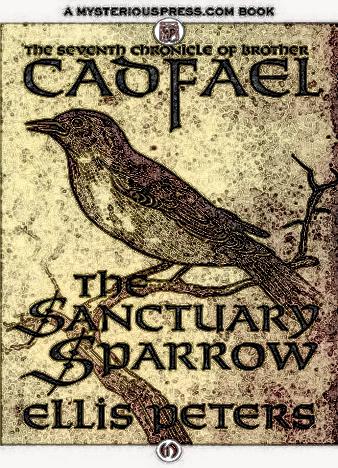 The Brother Cadfael series has been around for quite some time now, and The Sanctuary Sparrow is one of the greatest chapters in the franchise. Ellis Peters always manages to bring something new and exciting into the world she created and that's why the fans have been sticking with her ever since the very first book hit the shelves. The story begins with a Medieval monk racing against time and all odds, trying to save a young fella who - in the monk's opinion - is innocent and being set up.
It's 1140, and the quiet neighborhood is rattled with the news that there is a full-on hunt. They're going after a quarry, and it's running to save its own life. That's how the story begins. Liliwin, a free-spirited minstrel, who recently gave a lovely performance at the wedding of a wealthy man's own son, has been wrongfully accused of not only robbery but also murder.
But, as it turns out in the morning, his victim is still alive and well. However, his strongbox is empty, and that means the minstrel took it. The monk believes the man is innocent and had nothing to do with any of it, but it's gonna be hard to find out the real truth about that night and bring the treasure back before they hang Liliwin for his crimes. Furthermore, the search for the truth might uncover an even bigger sin - a desperate love.
The Sanctuary Sparrow is considered to be a mystery thriller, but it's more of a historical adventure with amazing characters, a twisty plot and a fast-paced narrative. If you're a fan of intelligent, witty and gripping Medieval stories, rest assured that you'll love what Ellis Peters has in stores for you.