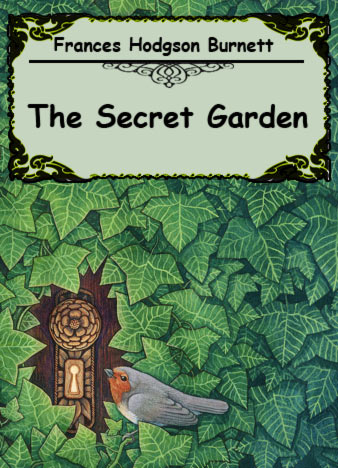 This timeless classic is a poignant tale of Mary, a lonely orphaned girl sent to a Yorkshire mansion at the edge of a vast lonely moor.
At first, she is frightened by this gloomy place until she meets a local boy, Dickon, who's earned the trust of the moor's wild animals, the invalid Colin, an unhappy boy terrified of life, and a mysterious, abandoned garden...
Basically, the story is about a 10-year-old girl named Mary Lennox who is orphaned and sent to live with her estranged uncle. This uncle owns a huge estate which hides a few secrets, including a garden. From the beginning, the circumstances and character of Mary Lennox made for very compelling reading. I was quickly drawn in and wanted to know what happens to her. New characters are introduced well into the first half of the book, and each character is even more interesting than the last. As Mary gets used to her new home and new surroundings, she learns much about herself, about the people around her, and about the joy of fostering growth in a living thing.
The story itself is well-suited for elementary school-aged children, but it may be a challenge for younger readers, partly because of the author's occasional use of "broad Yorkshire". Dialogue written in this dialect (which, for example, uses "tha" for "thou / you") may be difficult for young readers to parse. My second-grade daughter attempted to read this book (she received it as a gift), and though she made progress, I got the feeling she was glossing over parts. We decided to read the book together - me reading aloud to her - and we both enjoyed it immensely.