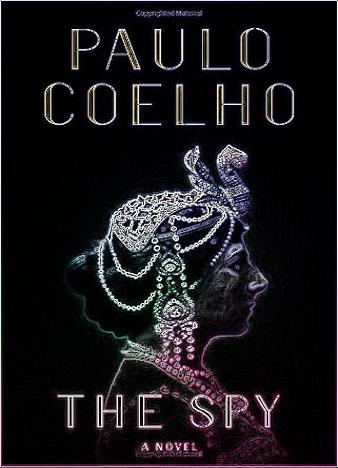 Paulo Coelho needs no introduction: he's the most popular Brazilian writer and the man behind countless international bestsellers that inspired and influenced millions of readers across the globe. And now he's bringing to life one of the greatest women in history - Mata Hari. When this lady first arrived in France, she had no money in her pockets.
But, in a few months, she managed to become the most famous and loved lady in Paris, the city of love. As a talented dancer, she excited and delighted the simple folks; as a courtesan, she enchanted the world's greatest and wealthiest men. However, when the country was at war and the citizens were consumed with rage and madness, her irregular lifestyle made her a suspect. Back in 1917, about a hundred years ago, she was charged with espionage and apprehended in her own hotel room.
What happened next? Read The Spy and find out! Coelho has always been one of the most insightful and moving authors of our time, and, with this book, he delivers a true bestseller that will be impossible to put down until you turn the very last page. This is a story that will linger on long after you put it aside.
We know so little about Mata Hari, and, given the fact that this book is heavily influenced by her last letter, you could say that it's partially an autobiographical novel. She was a strong-willed, powerful woman who refused to obey the rules and paid with her life for it. Paulo Coelho sold more than 200 million (!) copies of his books and his latest masterpiece proves once again that his unique writing, amazing characters, and gripping plots are always appreciated by the fans of modern-day classics.