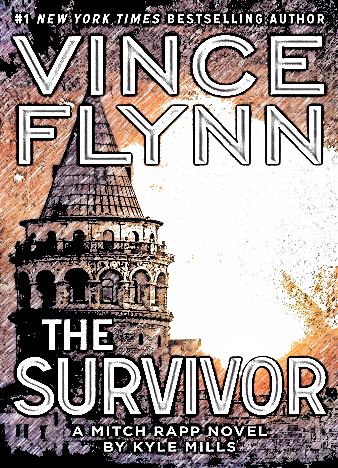 Vince Flynn, the author of the insanely popular and loved mystery thriller series about Mitch Rapp, is back with a brand-new installment that raises the bar even higher. Flynn's books have always been known for his trademark fast-paced, action-packed narrative, and this time around he did an even greater job than ever before. Mitch is a covert operative - that's who he's been for his whole life, that's what he loves and knows how to do.
So, when Rickman, a member of the CIA who used to be its pride and joy, decides to betray America and steals a huge "pile" of the Agency's top-secret documents, Kennedy, the CIA director, tells Rapp, her greatest asset, to stop the man from doing even more harm to the country. The operative manages to find the traitor and put an end to him in the blink of an eye, however, "Rick" had a master plan that was put in works long before Rapp killed him, and that means he's still a deadly weapon against the States, even though he isn't breathing anymore.
Rickman's dead in the ground, but "tip-offs" are emerging all across the globe and it all leads to a potentially catastrophic amount of data that the ex-agent hid somewhere only he knew. Rickman's people are slowly, but steadily leaking highly sensitive CIA information for the whole world to see, and the United States is not the only country that's after it - the Pakistanis join the hunt and Rapp will have to beat them to the finish line.
He will have to save America once again and stop the radicals from becoming a global superpower and threatening the US with nuclear weapons. The critics are calling The Survivor the greatest installment in the series to date, and that means Flynn's fans are certainly in for a real treat!