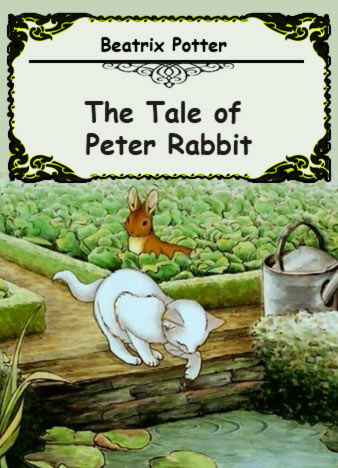 This work is written and illustrated by Beatrix Potter. It is pretty famous children's book, especially in the United Kingdom. It is about the adventures of one naughty and insubordinate small Peter Rabbit. He likes to do a lot of forbidden things, so sometimes he is chased through the garden of mister McGregor.
Peter Rabbit manages to escape and finally return to his mother's house. She gives him the chamomile tea and puts the little rabbit to bed. The short story was written for several children of 5-year-old. One of them was Noel Moore, the second was a son of Potter's former governess.
Peter Rabbit was published in 1901-1902. This book became a huge success and it was translated into 36 languages and sold about 45 million copies over the world. Peter Rabbit focuses on a small family of funny rabbits. They look like rabbits, but also can walk and speak like humans.
One day Peter eats too much food and his stomach feels very uncomfortable. There is one way to cure himself. He must find some parsley. But trying to find a cure for his stomach Peter is attacked by Mr. McGregor. During the escape, he loses his shoes and even a jacket.