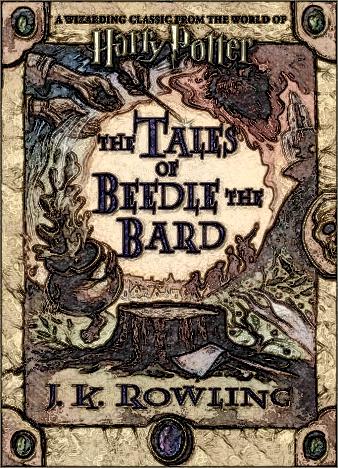 When it comes to books for children and iconic fantasy series, the Harry Potter saga is definitely the first thing that comes to mind. It's insanely popular and kids from all over the world love J. K. Rowling's creation. As for this book, it's a classic, a great gift for the true wizards. Hermione did a wonderful job with the translation, allowing us all to enjoy this brilliant edition with fancy illustrations, exciting notes and an introduction from the author herself.
The Tales of Beedle the Bard includes several fascinating stories about the heroes from the Potter franchise that give the readers a unique insight into some of the key elements of Rowling's bestseller. First of all, The Tales of Beedle the Bard looks awesome, and it feels like a real-world magical book, not just any other book for the kids.
Second, it's highly entertaining and thought-provoking, making it a perfect purchase for your little ones if you want them to both enjoy an entertaining collection of tales and to educate themselves on some of the most important things in life, including friendship, devotion, love, faith and believing in the Greater Good.
Every single story reveals a lesson both for the kids and their parents and talks about the power of love, the importance of real friends, the wizard that lives in all of us, and more. It's safe to say that if your children love Harry Potter - the books and/or the movies - they'll most certainly appreciate this masterpiece. J. K. Rowling's unique writing style, the amazing cast of characters, twisty, exciting plots and the legendary universe turn The Tales of Beedle the Bard into a must-have.