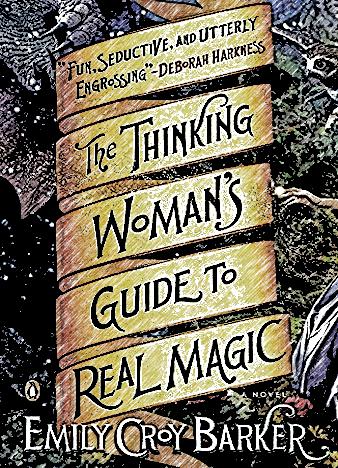 This is a breath-taking story of a woman that gets trapped in a scary parallel world. She'll have to teach herself how to use magic in order to survive in this harsh new reality. Nora's going through a rough patch: he ex-boyfriend is marrying his new "bimbo", and her dissertation is not getting the attention it deserves.
So, during a humiliating weekend at a random wedding, she accidentally walks through a magical portal into an alternate world. The next thing that happens is she turns into a gorgeous lady, leaving the regular gray student behind. In the blink of an eye, she surrounds herself with fancy new friends and her relationship with Raclin heats up like crazy. Yes, it's too good to be true, but Nora enjoys this wonderful new life for as long as she can.
However, pretty soon the "masks" come out and the perfect world transforms into a dark, scary story. And that means Nora will have to remember everything she studied in grad school to survive. The girl's only friend is a moody, reclusive magician who will teach her everything she needs to know to make it in this world. And when the portal back hope opens, Nora must make a decision: go back, or stay and fight for what she loves.
Emily Croy Barker delivers a wonderful story with The Thinking Woman's Guide to Real Magic. It's a smart, witty, hilarious magical tale that gives an entertaining insight into the world of a struggling modern-day woman. If you love uplifting novels that include magic, wizards, and alternative realities, make sure go buy this book and enjoy it on a cold winter day. It will most certainly fit the Christmas spirit!