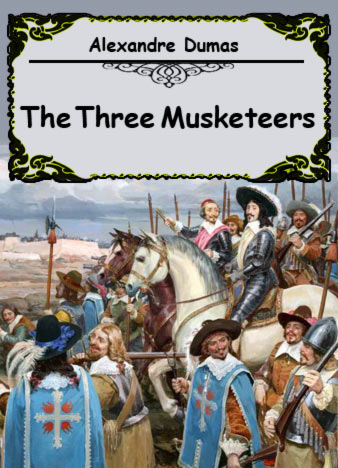 If you found of historical books you will be especially pleased by reading The Three Musketeers. This book tells about unforgettable adventures of unforgettable characters in France in the 17th century. Many characters of The Three Musketeers are really living in that disturbing time. On the pages of this novel you will find not only the great rulers of France and Britain like Quine and Louis XIII, but many others. One of them is the Cardinal Richelieu.
Alexandre Dumas describes Europe of 17th century very vividly, not forgetting the aura of machinations and collusions in the high society.
The story of this book is pretty well known. The pace of the first pages of the Three Musketeers is not very fast. There a lot of descriptions. But not be so impatient and do not throw this novel away. Very soon all events begin progress, and all tension increases.
Three Musketeers series:
1. The three musketeers
2. Twenty years after
3. The Vicomte of Bragelonne. Ten Years Later (4 parts):
- The Vicomte of Bragelonne
- Ten Years Later
- Louise de la Vallière
- The man in the iron mask
Also, you may like:
Celebrated crimes by Dumas
Friendship in "The Three Musketeers" novel is the most important part of it, because without it there would be no plot. It is striking, of course, how fast D'Artagnan and the three musketeers become friends, but their friendship cannot but arouse envy. It can even be considered a model, so it is, without doubt, one of the main ideas of the novel. That friendship – is the sort of thing for which the heroes of the novel can die.