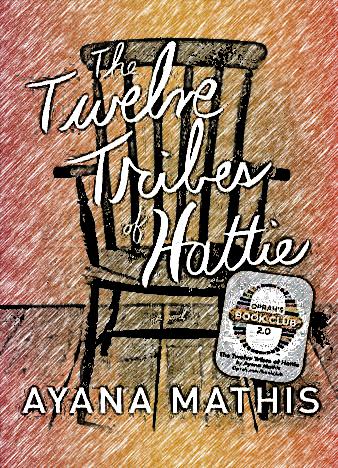 In 1923, fifteen-year-old Hattie Shepherd, swept up by the tides of the Great Migration, flees Georgia and heads north. Full of hope, she settles in Philadelphia to build a better life. Instead she marries a man who will bring her nothing but disappointment, and watches helplessly as her firstborn twins are lost to an illness that a few pennies could have prevented.
Hattie gives birth to nine more children, whom she raises with grit, mettle, and not an ounce of the tenderness they crave. She vows to prepare them to meet a world that will not be kind. Their lives, captured here in twelve luminous threads, tell the story of a mother's monumental courage—and a nation's tumultuous journey.
Thought this was a bunch of short stories loosely tied together, but it wasn't. It seemed to start out that way and I'm not fond of short stories, but it was actually the story of Hattie from 1925 to 1980. The narration was mostly through her eyes and sometimes through her children's eyes. But it moved along through time and kept the story riveting. Not sure if I liked Hattie, but I certainly sympathized with her. Not sure if I liked all of her children either. But it's really Hattie that the reader gets to know and reluctantly, at least for me, admire.
Ayana Mathis, the author, writes beautifully. She weaves words like a maestro conductor. Her characterizations have depth and the plot has tension and creativity. A slightly different kind of a book, but one that shouldn't be overlooked.