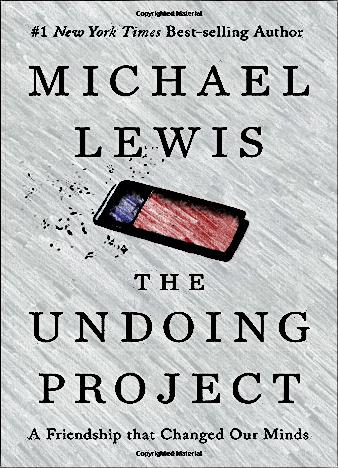 Michael Lewis comes through with an uplifting, inspiring and thought-provoking book that will change the way you perceive reality. Four decades ago, Kahneman and his buddy, Tversky, prominent psychologists, wrote a series of game-changing studies about the way the human brain works and exactly how the decision-making process operates.
Their work showed that our minds can make mistakes - systematically - when we force them to make decisions/judgments in 50/50 kinds of situations where there's no 100% right answer. It's safe to say that these gifted gentlemen single-handedly created behavioral economics and thus forever changed Big Data studies. Furthermore, these incredible discoveries did wonders for medicine, opened up new ways for governments to "control" the public, and ultimately shaped the modern-day reality.
Are you a big fan of algorithms and don't really trust intuition - yours or anybody else's? Well, if you are, then that means you're a true believer in the Kahneman/Tversky system. This is the biggest trend in economics and social sciences today, and if you wanna learn more about it and find a way to implement the numerous "rules" into your daily routine, The Undoing Project will be of great help to you.
Michael Lewis knows what he's talking about, and you could call this book something of a biography. Both psychologists served in the Israeli army and some of the experiences on the battlefield allowed them to truly understand the way our mind works in extreme situations. The critics are calling the partnership of these fine gentlemen one of the greatest ones in history. Grab a copy of The Undoing Project and let these bright minds educate you!