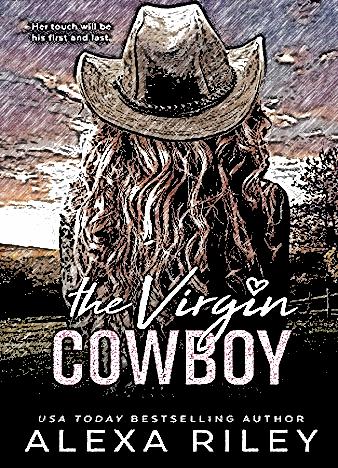 The Cowboys & Virgins series made numerous ladies from around the world laugh, cry and eagerly wait for the next book to arrive on the bookshelves. Well, the fourth installment is finally here, and it's called The Virgin Cowboy. Dolly, the heroine of this wonderful story, has always been in love with one guy since she was a 16-year-old kid. She wanted him for so long, but he never gave her an opportunity to say how she really felt.
But now she's grown into a dashing young lady, and she's got a body that even he can't look at without excitement. His name is Brandon, and despite what the girl has always believed, he's been wanting to get intimate with her for a very long time, but he was just trying to restrain himself. He thought that he wasn't a match for her and that a girl like that certainly deserved someone better than him.
At the same time, he's not really capable of holding himself back anymore, so, he's finally giving up on his plan to stay away. After all, if he wants to be with her, so be it! Now, when Brandon is ready to tell Dolly how he really feels, he's a bit scared that she'll blow him off. Is he really the man that deserves to be with her?
At first, she tries to resist his passion and even makes him feel like a pervert, but, eventually, Brandon gets exactly what he wants and the girl opens up to him and embraces his affection. The Virgin Cowboy takes you on a rollercoaster and delivers a mighty pack of hot, sexy, romantic and funny moments that will linger on long after you finish the book. Alexa Riley knows exactly how to get the readers excited and begging for more, so, get ready to be amazed and turned on!