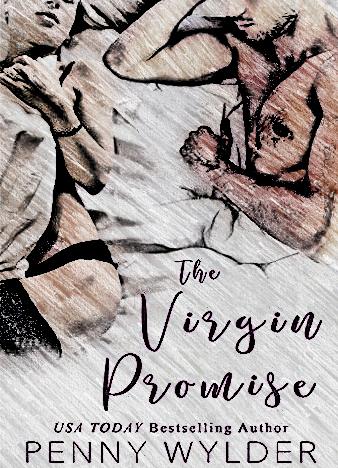 Penny Wylder is the hottest author in the romantic/erotic genre right now, and her books always top the international sales charts. If you're looking for that off-the-top mix of love, passion, sex and naughtiness, make sure to check her novels out! The Virgin Promise follows April, a gorgeous young woman who made a promise to her BFF: to never sleep with any guy until they both finish school.
Messing around with boys can knock a girl out completely, and right now, the ladies really need to work on their grades. But it's not easy to stay a virgin in college when you've got big, bulky, masculine lads walking around with their shirts off. Still, April does like to a good time, so when her friend persuades her to go to this fancy party, all she can think about is pushing tipsy guys away and enjoying her drink.
Foolin' around and getting intimate with a boy? Never! Yet, when Carter walks into the room, he immediately grabs her attention. He's like the perfect boyfriend that you read about in a book or see in a movie. The handsome man made his intentions clear right from the start - he wanted her. Talking turned into flirting, then into passionate kissing, and, in the middle of it all, April was stupid enough to tell him she was a virgin.
For most guys, that's a turn-off, but, for some reason, that made Carter want her even more. Staying away from him is gonna be the hardest thing ever, especially since he's her coach at the cheering squad! You can't break a promise you made to your best friend, but it's getting harder and harder to resist the bad-boy's charm. The Virgin Promise comes at you with smutty, sizzling-hot and intense sex scenes, a great sense of humor and a strong plot with awesome dialogues.