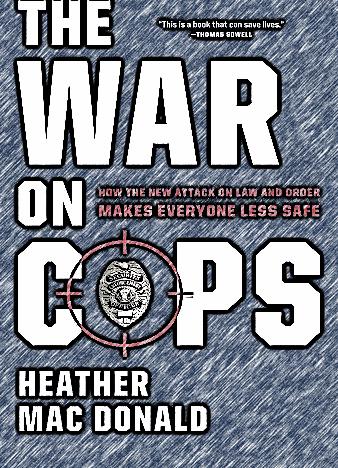 Violent crime is on the rise again, and today, in 2016, it's one of the biggest challenges for the American people. It's been declining for the last 20 years, but now we're seeing a spike - a 17% jump in 2015. Heather Mac Donald, the author of this book, calls it the "Ferguson effect". We all remember the tragic death of young Michael Brown, and, ever since that day, the cops are doing less and less proactive policing, which gives the thugs and criminals more freedom to spread chaos and death.
In this book, Mac Donald talks about the rights and wrongs of the system and the fact that the American government has lost control over the situation after police brutality became a regular topic in our conversations. The main message of the black community movements is "racist white officers are killing young African-Americans", but the truth is - thugs and gang members are the ones who pose the greatest threat to the black folks.
The author tells the truth about police brutality and the gang wars that put our once great nation at risk. A meticulous, detailed analysis shows that real crime is the driver harsh police actions and it doesn't have anything to do with race. Back in the '90s, when violent crime became extremely punishable and proactive policing was introduced, the government saved hundreds of lives.
Furthermore, the author claims that the policemen today are more than ever dedicated to keeping the peace and honoring the rights of the black community. She gives the countless residents of dangerous hoods a chance to speak up, and they welcome proactive policing with open arms. Race-based accusations against the government and the force are only damaging the image of the police and putting more lives at risk.