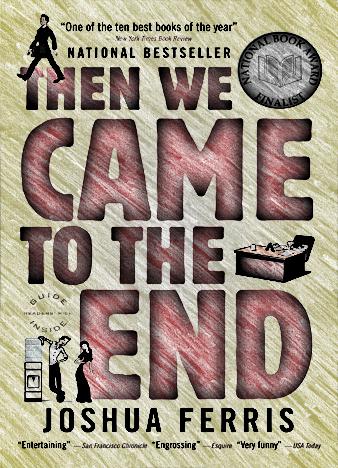 No one knows us quite the same way as the men and women who sit beside us in department meetings and crowd the office refrigerator with their labeled yogurts.  Every office is a family of sorts, and the ad agency Joshua Ferris brilliantly depicts in his debut novel is family at its strangest and best, coping with a business downturn in the time-honored way: through gossip, pranks, and increasingly frequent coffee breaks.
With a demon's eye for the details that make life worth noticing, Joshua Ferris tells a true and funny story about survival in life's strangest environment--the one we pretend is normal five days a week.
Many writers searching for something to leave behind that feels ironic or profound -- I'm sorry -- in my view, they just don't know how to end their books. I say this as a consumer who's a voracious reader. Their last pages feel quietly pretentious -- or a little too contemplative or optimistic. Even great literature - especially prize-winning literature - can be so tortuous in construction or over-reaching in their efforts to convey some grand message -- that they feel like work, with sentences so mind-numbing that you need a dictionary and a level of concentration akin to taking a bar exam.