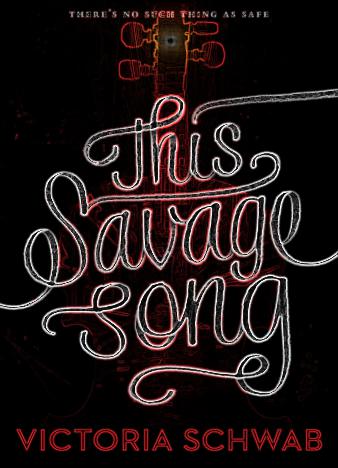 You cannot find a shelter in war, even if you will try to hide under the city walls. Especially if it had overran already by scary monsters. "This Savage Song" written in the best traditions of the dark urban fantasy genre. And it is a very talented one, because of its acclaimed author Victoria Schwab. The story is really captivating. It is about a young couple, who must choose between two paths. Do they become villains or heroes? And maybe they became enemies to each other?
Kate Harker and August Flynn are a very complicated young man and woman, who are in a very complicated relationship to one another. Meanwhile, their city gave a birth to actual monsters. Harker's first desire is to be a ruthless person. She wants to be like her father. It is her father, who gave the right to monsters to roam through the city. As a result, the citizens pay her father for protection.
In other hand, the second hero of this story – the August Flynn wants to be a kind person. He wants to protect citizens like his father did. But there is one small problem. Flynn is one of the monsters, who desperately wants to be a human. And the most interesting part Kate Harker and August Flynn must survive together not killing each other. Can they?