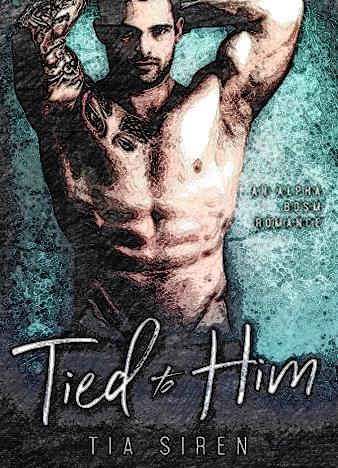 Tied to Him is a brand-new bestseller by the lovely Tia Siren, one of the best writers or romantic novels of our time. It's fast-paced, gripping, and comes with a sexy, independent woman, a dominant, charismatic alpha man and a lot of that sizzling BDSM action. If you're not a big fan of the whole sub/master thing, just leave this book alone.
However, if you love to get kinky sometimes, Tied to Him is exactly what you're looking for. A little bondage never hurt anybody, right? The plot is great, the narrative is engrossing, and the chemistry between the main characters is off-the-charts. You'll find yourself turning the last pages in the middle of the night while glued to your seat. Tia Siren managed to combine drama with passion and delivered one of the greatest novels in the genre.
Charles and Lizzie are destined to be together, but the journey towards each other proves to be bumpy. On this trip, they learn new things about each other and themselves, which allows them to love and appreciate each other more. Charles has a private island that he wants only to share with her, the one and only woman in his life.
What could be better than spending some "quality time" with a handsome billionaire who likes to tie ropes around a girl's wrists, blindfold her and take her to Heaven? This started as a "business deal" - Elizabeth had to pay her daddy's debt, and giving herself to this billionaire bad-boy was the only option. But it turned into something bigger, something that changed both their lives. Tied to Him is an extremely naughty and dirty book, so, make sure to close all the doors and windows before you give in to the all-consuming pleasure!