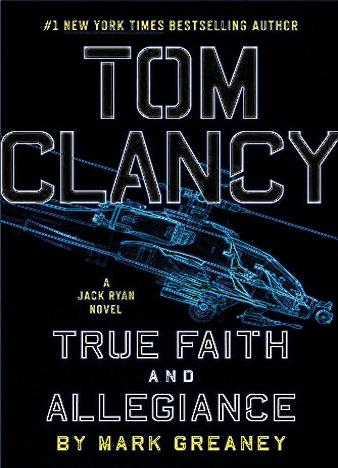 Political thrillers have always been wildly popular with the readers, simply because a good book in this genre grabs your attention from the very first page and allows you to relax and have some fun with it. Mark Greaney is one of the greatest authors of political thrillers in the 21st century, and the Jack Ryan series is a big fan favorite these days.
And, now, Mr. Greaney is back with the official sequel, a brand-new bestseller that comes with a shocking revelation that will keep you up all night. True Faith and Allegiance follows Jack, the President, after his latest win over yet another crazy global force, who thinks that it's all over. However, what Ryan needs to learn is that the biggest threats usually come from within. Hagan, a decorated navy commander, is enjoying his time on the fatherland, but his peace is disturbed by an armed attacked who tries to kill him in broad daylight in a crowded restaurant.
The commander gets shot, but he still manages to take the enemy down. And, he learns that the man is a Russian operative whose brother died in a submarine destroyed by Hagan. The attacker dies before saying anything else, leaving the commander with nothing. At the same time, a CIA agent with the cover of a Canadian businessman gets arrested by the Iranian government and put somewhere in a dark, scary room for interrogation.
Soon, more and more US operatives, soldiers and agents are being caught and/or killed all over the world, which could mean only one thing: America is compromised, and the country's most fierce enemies are coming at it with everything they've got. So, Clark has a mission: him team needs to track the breach and to neutralize the threat. Tom Clancy True Faith and Allegiance is Greaney at his best: you've got a riveting plot, a fast-paced, action-packed and suspenseful narrative, and a fine cast of familiar characters.