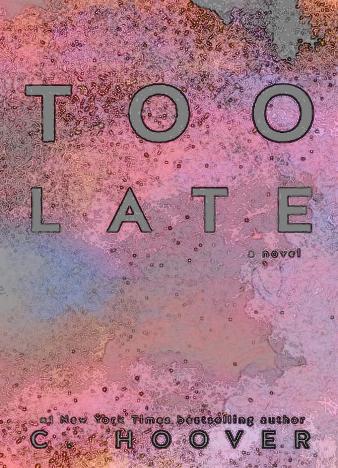 Sloan, the main character of Too Late, the latest bestseller from C Hoover, goes through constant struggles for those she loves and holds dear to heart. She did the mistake of getting into a relationship with Asa, a dangerous and perverted person, and she's got only one goal in mind: to keep going until she comes up with a plan, a way out of the mess she's in. Nothing can stop her, except for Carter.
On the other hand, Asa thinks that Sloan is the best thing that ever happened in his life, and he's confident that she feels the same way about him. And even though she despises his sinister lifestyle, he knows his way around business and is always one step ahead of his opponents. He uses that same approach with Sloan, always staying one step ahead and anticipating her every single move.
Nothing can come between him and his woman, nothing can stop him. Except for...yes, Carter. Too Late is a brand-new mystery thriller that's got enough suspense and psychological tension to keep you up all night long, guessing and second-guessing on every page of the book. It's worth mentioning that this novel is intended for the adult audience only, as it comes with pretty graphic content.
Hoover packed it with murders, graphic violence and even rape, so, again, make sure to keep the book away from the kids. At the same time, if you're a grown-up man/woman who loves a thriller that will tickle your nerves and fully grab your attention, Too Late will be an excellent purchase. The critics are already calling it one of the best books in the genre this year, and that means satisfaction is most certainly guaranteed!