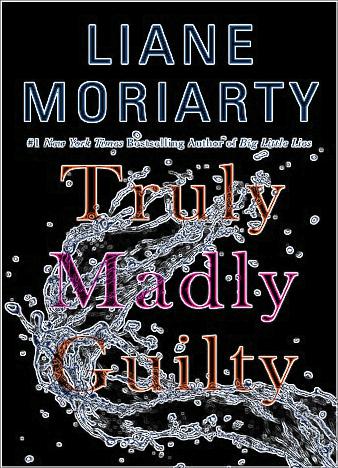 Liane Moriarty is one of the most influential modern-day Australian writers and she already has three bestsellers behind her back. And now, she's back with yet another amazing novel about the most important things - love, passion, hope, compassion, and faith. In Truly Madly Guilty, the author talks about how extraordinary our regular lives are and how important it is to notice that and to appreciate that until it's too late. It's a wise, funny, educational book, it's full of light and you'll most certainly start to look at your life just a bit differently after your read it.
Liane Moriarty is an acknowledged master when it comes to this genre, and this time around, she decided to tell us an inspiring story about three families who need a little nudge to see that their lives are blessed. Clementine and Sam are raising 2 adorable girls. Clem is a cellist and is working 24/7 on her music for the upcoming important audition. Sam just accepted a new job, and they help each other to stay afloat and not to go crazy.
Erika is Clem's oldest friend, and when she invites her and her husband to a party, they gladly say "Yes". Two months later, when it's raining outside and the couple is trapped in the house, they keep asking themselves the same question - "What if we never went to that party?" In Truly Madly Guilty, the author talks about the defining things in life - marriage, sexual relationships, being a parent, a friend. She also talks about guilt and its destructive power that can destroy even the strongest bond between two people who love each other.
Sometimes, it's the tiniest things that cause the most damage - that's the universal truth. Liane Moriarty's new book is a fantastic read for a nice summer's day - just make sure not to "swallow" the whole novel in one go!