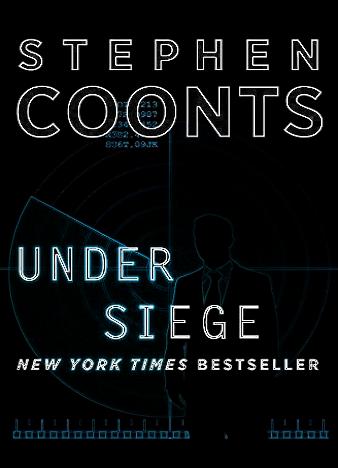 Stephen Coonts delivers an engrossing and riveting thriller that will leave you breathless. This is a brand-new bestseller from the master, which means sleepless nights are guaranteed! Aldana, a crazed drug lord from Colombia, is being moved to America for trial. However, the psycho is not planning to rot in prison - his trusted goons, his army of brutal mercs is coming with him.
The man's cutthroats are trying to bring the President of the US down, plunging Washington into chaos and dismay. Grafton, a vet fighter jet pilot, is pretty much the only man that can stop the madman from devastating America. There's a huge plot against the government, and the terrorists will stop at nothing to hit right at the heart of democracy.
Jake has a mission: to track and locate the merciless killers before they deliver an even deadlier blow. He can't do this alone, so, he asks a journalist and an undercover operative to lend that much-needed hand. Yet, time is working against them, and the team will have to race after it and try to stop the diabolical plans of the terrorists. The future of the country is in their hands, and there's no room for error.
Under Siege is the 5th installment in the best-selling series - Jake Grafton - and it's just as gripping, addictive and un-put-down-able as the rest of them. Stephen Coonts is a pro when it comes to techno-thrillers and action-packed political blockbusters. And he's not just a brilliant writer - he's been through much of what he's writing in these books, and that is why he's so convincing, insightful and "techy".