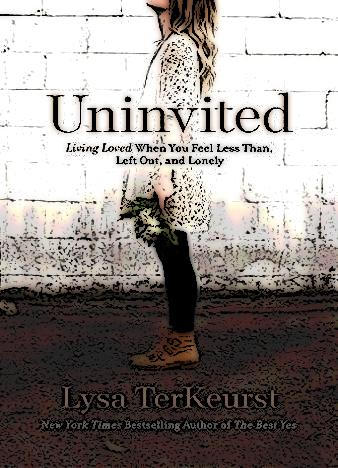 Uninvited is a deeply personal, intimate, emotional and fascinating book about rejection. Lysa TerKeurst talks about her own experience - her father abandoned the family when she was just a little kid, and the trauma still follows her to this very day. In this book, she tries to look at rejection from an honest point of view, to talk about it in a bold, refreshing way and to figure out how it can ruin our relationships from deep inside, even our relationship with our Heavenly Father.
Lysa is open and vulnerable, and that's why Uninvited is a ground-breaking story - because it's got the one and only thing that the other books in the genre don't - 100% honesty and biblical depth. The author never pretends and doesn't want to impose her own thoughts - all she wants is to help you fight your inner demons and strive for a better, happier future.
She wants to help you stop feeling like there's something wrong with you when people around you don't appreciate and/or overlook you. Always remember that God is with you, he loves you and he's watching over you. The majority of people deal with possible rejection either by completely falling apart or by trying to control every single move of the others. But there are other ways to deal with the pain.
Lysa claims that you should know exactly what you'll be praying for the upcoming 10 days - that will allow you to heal your heart, mind and soul and feel confident enough to beat the pain of rejection. And finally, the author will give you the necessary "toolset" to overcome the 2 fundamental fears that break you from the inside by figuring out the concept of belonging to someone (or something).