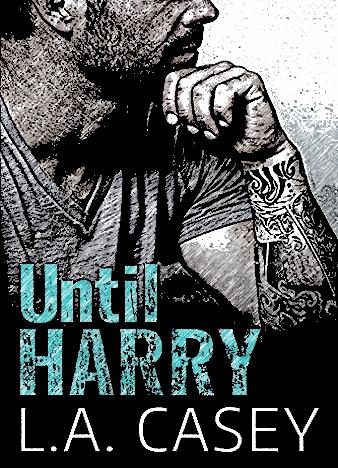 L.A. Casey loves riveting stories about gorgeous young women and handsome studs with a heavy past, and she's doing a brilliant job of writing best-selling novels about them. Until Harry is one of her best books in the genre and it follows Lane, a beautiful girl who's going through a rough patch. She's coming back home, but it's quite hard for her to cope with the memories: Harry, her most favorite uncle in the world, has passed away recently.
Furthermore, she's about to meet Kale - he's been her best friend and soul mate ever since kindergarten. Yet, it wasn't just a classic small-town love affair. It was because of him that Lane decided to leave everything behind and move to NY. Learning that he's with someone else and that he's in love with her shouldn't have hurt her, right?
After all, they were "just friends". Still, it did hurt – a lot. And that is exactly why she deliberately cut all ties to the past and left for the big, scary city. She simply couldn't bear the thought of Kale being with another woman. And now she's back, after so many years. Are the feelings gone? Nope! They're all there, and it feels like she never left home.
Tragedies have a way of bringing old friends together, and Lane can tell that Kale still has feelings for her too. Or maybe she got it all wrong and he's just polite and is happy to see her as a friend? Is there something more, could it be that they still have a chance to be happy together after so many years? Read Until Harry and you'll find out! The book is definitely worth every last penny you spend on it, and if you love romantic novels, this one will become your new favorite.