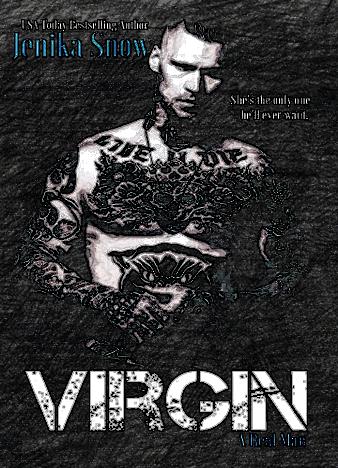 Quinn, a big, tall, masculine man with more testosterone in his body than any woman can handle, has been in love with Isabel for as long as he can remember. They first met when he was ten, and he knew back then that she was the one and only woman in his life. No other girl out there could compare to her beauty and intellect; Quinn was ready to do whatever it took to claim her as his woman.
At the same time, he was kinda worried that taking it to the next level might hurt their friendship, so, he decided not to row the boat and keep his feelings to himself. However, now that she's about to leave him, the man simply has to tell her exactly how he feels - it's now or never. Even though Quinn is pretty much a perfect "sex partner", he's never been with another girl.
He just couldn't f*ck someone else when he knew he could have Isabel. A bulky, ripped and charismatic virgin? Yep, that happens sometimes! Waiting for her to come around is his way of showing the girl that he really wants to be with her and that his intentions are serious. As for Isabel, she's always considered him a great guy, her best friend and a person that she can always talk to about every little thing that bothers her. He's got that bad-boy attitude, but he's never tried anything inappropriate.
He's the first man she fell in love with and she knows that this kind of love will never fade away. Unfortunately, Isabel has to leave her hometown and move away, which feels like leaving a big part of herself behind. But telling his about her feelings might just ruin it all...Virgin is a beautiful short story that's equally sweet and sexy. It's dirty, naughty and gripping. No drama, no mystery - just pure love and passionate sex.