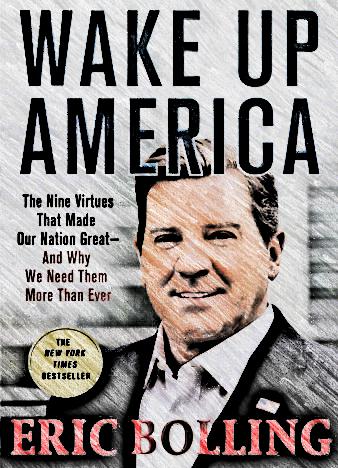 The United States are built on 9 fundamental virtues, including pride of our nation, manliness, and individualism, just to name a few. These qualities make us great, and that's why folks from all around the globe come to us searching for inspiration, a chance to start over and, most importantly, hope. However, the current political elite like Barack Obama, the President, Hillary Clinton, and their employees have been attacking these defining qualities from all sides. Unfortunately, our once great America is degrading and turning into a politically correct but weak country.
The tremendous work of our Founding Fathers is being devastated right now by a corrupt ideology, and it's time for the people to rise, to wake up and stop the United States from falling too far into the Rabbit Hole. We can't let our faith and constitutional and individual rights to be taken away from us. The author, the man behind this book, grew up in a struggling family that always puts hard work, dedication and honesty first. This guy used to be a baseball player, a highly successful trader, and now he decided to write a book. This is a story about America, about waking up and making it great again.
We need to protect our present and remember our past if we want to have a bright, prosperous future. And that is exactly why this book is so important: it will help us - the American people - to remember who we are and where we came from. I see horrifying things every single day when I walk down the streets: aggression, hate, racism, and fear. Let's face it - the United States are not what they used to be, and if we don't act fast, there's no telling what will happen to us and our kids in the nearest future. So, once again, I encourage you to buy "Wake Up America" and join the fight to bring our values back and restore peace and order in our country!