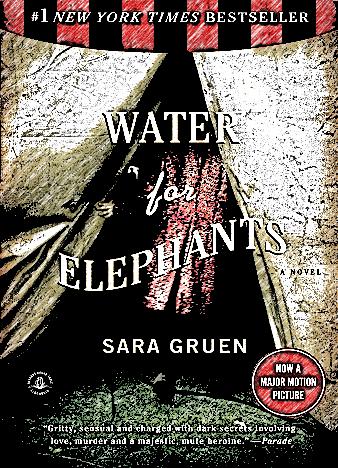 Water for Elephants is one of the greatest bestsellers of our time, a novel that resonated with millions of people around the world, and the self-titled movie brought the book even more success and international acclaim. Sara Gruen created a wonderful romantic story, a tale about love, hope, dedication, and sacrifice. Jacob, the main character of the book, has been going through a rough patch for his entire life. He's an orphan, plus, he's got no money in his pockets. The man didn't really know where to go and what to do until he jumped on a train that turned out to be home to a riveting show.
Jacob needed just a little bit more time to get his veterinary degree, but he ran out of luck and was forced to make a living by taking care of the animals in the circus. Of course, that was never his dream job, and it took a lot of strength to get it done on a daily basis, but, given the fact that the Great Depression was crippling folks on every corner, he was happy to at least have something to eat and somewhere to sleep.
It was like hell on earth, but this job allowed him to stay on his feet and carry on. Besides, one fine day he met Marlena, a beautiful young girl who stole his heart the second their eyes met. Her husband was the animal trainer, so, Jacob had no chance with her. At the same time, the traveling show was in a pretty bad shape, and Rosie, an unruly elephant, was its only hope.
And Jacob was the only man in the group that could make the animal obey his orders. Could he be the savior of the show? And what about his love for Marlena? Water for Elephants is a wonderful romantic novel that invites the readers into the harsh reality of the Great Depression and the people who had to go through it all.