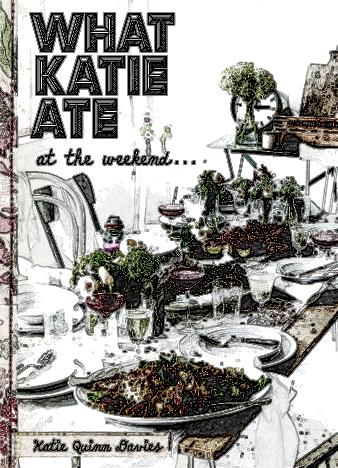 Katie Quinn Davies, the author of the best-selling What Katie Ate series, is back with a brand-new cookbook that's got all of her favorite (and delicious) recipes that she's been collecting for her entire life. Not only is she a well-respected cook, but she also won a lot of prestigious international awards. As for her hugely popular blog of the same name, it's like a window into her world, or, rather, her kitchen.
Millions of folks from around the world visit What Katie Ate for the next delicious recipe, a helpful advice or just regular chit-chat. And many visitors give the highest praise for her top-notch photographs of the tasty-tasty meals that she makes. Katie's previous book in the series made her fan-base even larger, and now, with What Katie Ate on the Weekend officially available on pretty much every bookshelf, she's ready to conquer the culinary world!
As the title hints, this time around the author talks about her favorite fast and easy-to-make dishes for weekend bliss. The book comes packed with over 100 delicious recipes for evening cocktails, pizzas, pastas, amazing deserts, and everything in between.
Furthermore, Davies included highly entertaining and funny personal stories from her and her family's brunches and parties. She's had a lot of those, so, rest assured the stories are good (and true). What Katie Ate on the Weekend will teach you how to spend less time "struggling" in the kitchen while still enjoying awesome meals with your family and closest friends. You've got delicious recipes, award-winning photographs, hilarious stories and so much more!