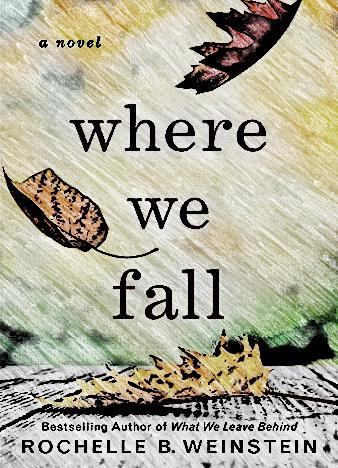 Abby, the main character of Where We Fall, the latest best-seller by the brilliant Rochelle B. Weinstein, is living that good life: her husband is the high-school coach that everybody in town seems to love, and together they're raising a beautiful teenage girl. But, there's always trouble in paradise, and Abby's life is no exception.
Her man is a wonderful coach, and he always brings victory to his team, but, when it comes to his woman, nothing seems to work. Her constant state of depression has greatly affected their marriage. It also had a negative effect on their baby girl, even though she's desperately trying not to show it. Yes, this isn't the life that Coach Ryan thought he'd have, but he's not going to let the circumstances define who he is and who his family is supposed to be. No, he'll do whatever it takes to make everything right.
Lauren, a successful photographer, is fascinated by waterfalls and has been chasing them all over the world, trying to capture their beauty with her trusty camera. And now, her journey has brought her back to her hometown in North Carolina. This is where she had her heart broken, so, it's kinda hard for Lauren to do this.
It's been 17 years, but, as soon as she arrives, it all comes back to her: the past is catching up to Lauren, and she'll have to confront the pain, the love, and everything in between. Back in the day, she used to be in a "pack" of 3 inseparable friends, but that's all gone now. Or maybe it's not? What will she find in this town after she's been gone for 2 decades? Was it the right call to go back? Where We Fall is a heart-warming and heart-breaking romantic novel/drama that features flawed-yet-likable characters, true love, loss, and a strong plot.