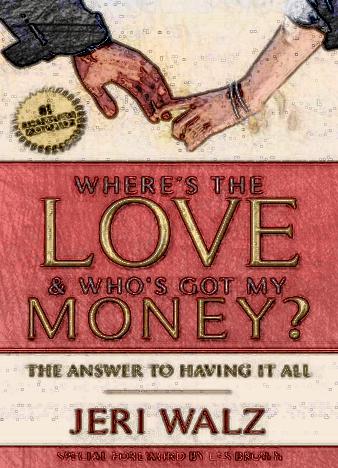 An exhilarating breakthrough experience around Love and Money.
This book will move you to new heights in relationship and financial success.
It is fascinating to see the connection between the two. A truly inspiring read.
Although the concepts Jeri writes about are things I have read before, she puts her own unique, and very personal touch to them. I love how she included real stories about (and written by) people she knows, in addition to her own story. It really makes the reader feel like they are not alone in their struggles.
We are all in this human experience, trying to find our way, with different strengths and weaknesses and circumstances. I was deeply touched throughout this book, by Jeri's ability to express important truths that she has learned along her journey. What's even better is that she has given practical advice for the reader to use these simple, yet powerful truths to change their own lives. I'll definitely be keeping this on my nightstand for a long time to come!