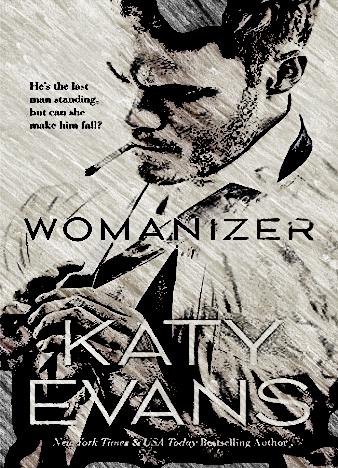 This is a sexy, exciting and arousing new stand-alone story from Katy Evans, a bestselling author of international hits. Olivia heard more than enough tales about womanizing rich playboys that ruin the lives of good, honest girls, so, she knows to stay away from the kind. The girl could never think that fate would bring her together with a man like that, but that's exactly what happened!
She never felt anything like this before, and her connection to Callan is bigger than just a fling. He's her brother's best friend and the boss of the company where she's working at as an intern. Yes, it's that classic "The CEO gets the new girl" story, one that a lady like Liv should have nothing to do with. Yet, she finds herself in the arms of this guy, unable to stay away. After all, she's just a human being longing for that special man and breath-taking love.
The chemistry between the two is off the charts: they like the same things, laugh at the same jokes and have more in common than they initially thought. Olivia opened up to him, trusted him, and confided in him. Still, she gave herself a promise: just sex, no feelings. Sex was fantastic, and she slowly started to fall for him, even though she kept pretending that it wasn't true.
Three months - and then she's gone, and nobody will ever know that she had a crazy relationship with a billionaire bad-boy. He's not really the one and only man for her - he's just a handsome rich guy who will be her lover for the time being. At least, that's what Olivia keeps telling herself. Womanizer is a pulse-pounding, adrenaline-pumping and un-put-down-able novel. It's hot, comes with 18+ scenes and all that naughty stuff that will turn you on in a matter of seconds. Katy Evans is back with a sweet and addictive novel. As far as the genre goes, this book easily makes it into the top-3 list.