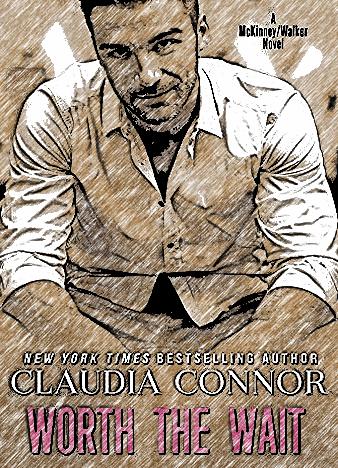 It's been a decade since Nick, a 19-year-old fella, broke Mia's heart. Today, the man is a decorated FBI agent, and all he dreams of is getting her back into his arms. She was his one and only girl - still is - and he's ready to do whatever it takes to win her back. Ten years ago Mia walked away, but he could never let her go in his heart.
Yes, it won't be easy to earn her forgiveness and make her love him again, but hey - the guy's an agent with the Bureau, for God's sake! And who knows - maybe Mia still has feelings for him too? One thing is certain: if the two want to have a happy, prosperous future together, they will have to confront their past, no matter how painful it might be. Mia has her own set of skeletons in the closet, and the big secret about that day she left is about to be revealed.
Will the two be able to work through it all and find each other again, or are the lies, betrayals, and torture from the past too hurtful to overcome? Worth The Wait is a heat-wrenching, mesmerizing second-chance romantic novel that will make you both cry and smile. Claudia Connor created a true masterpiece, a must-have for all the lonely souls that are trying to get their lives back in order and to reconnect with their high-school sweethearts.
She always comes through with steamy, moving, warm and down-to-Earth stories that touch the hearts of countless folks around the globe. As far as the genre goes, Worth The Wait is one of the best reads of the year - period! Even if you think that women's fiction/romance can't touch you anymore, this novel will "break" your heart and then "mend" it back in the most lovely manner!