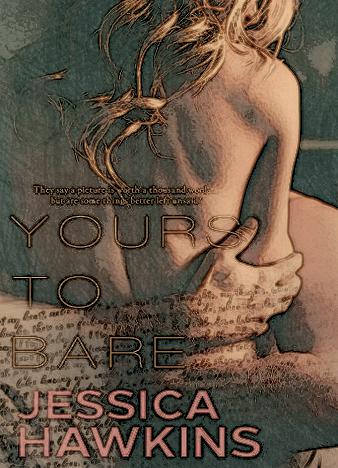 The critics are calling Yours to Bare one of the most controversial, provocative and hot romantic novels of the year, and that means it's a must-have for all the fans of the genre. Jessica Hawkins wrote a breath-taking, sensual and erotic book that will linger on and on. Finn is a romantic - always has been - and he's not a big fan of one-night stands.
However, when fate brings him together with a gorgeous woman, he simply can't say "No" to her passion. Her darkness, charm, and, of course, beauty make him forget about everything else and he "dives into" her - mind and soul. She agrees to go to his place and lets him take a picture of her - just one, just to have an experience like that in her life. But, when he points the camera at her, it seems like he sees through her "barriers" and touches her soul.
The two feel a strong connection, something that pulls them to each other and makes them do crazy things. Finn is a great guy, a true gentleman, and Halston, the girl, just wants a man in her life that would make her happy. This isn't a crime story or a BDSM tale. No, it's a book about two people who meet thanks to fate and never want to let go of each other. Yours to Bare is addicting, emotional, charged and insanely sexual.
The story feels real and makes you feel like you're a part of it. It's sensual, seductive and gripping. As far as erotic novels go, this one is right there among the very best. The reviewers say Yours to Bare is a page-turner, a thriller, and a touching romance, and it comes with a strong plot, brilliant characters, and a unique story. It's safe to say that if you love thought-provoking books about "a boy and a girl", Jessica's brand-new masterpiece will be your favorite read of 2016.