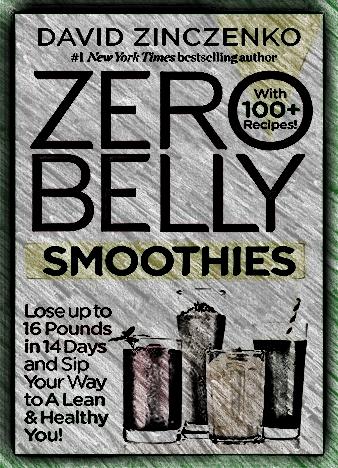 Do you believe that you can drop 16 pounds in just two weeks? Well, Mr. David Zinczenko, the author of this book, certainly does! You'll start dropping pounds with a simple push of a button. That's right - all it takes to get in shape is to make David's trademark Smoothie, a very special mix rich with nutrients that will fix your digestive system, improve your metabolism and - naturally - help you drop a lot of unnecessary pounds.
The Smoothie contains proteins that quite literally burn fat and a meticulously hand-picked bunch of fruits and veggies, and it's one of the most effective and tasty ways to say goodbye to the extra weight. David has been helping folks around the world to get in shape for a while now, so, he knows how to take care of you! The book comes with a step-by-step shopping manual, and, of course, 100+ delicious recipes, such as fresh and healthy smoothies, awesome green drinks, chocolate-friendly shakes and other amazing drinks that will get you started on this new, wonderful journey to becoming slim and happy.
The ground-breaking Smoothies program will help you let go of as much as 16 pounds in short 14 days, get rid of that die-hard fat on your belly, improve you digestive system and metabolism, say "No" to unhealthy foods, and, finally, look and feel healthier and happier than ever before!
Zero Belly Smoothies is your ultimate guide to dropping weight. It's a hands-on, easy-to-grab program that guarantees amazing results in just two weeks! All you have to do is let David Zinczenko, one of the best professional in helping people lose weight, guide you into a new, exciting reality. Forget about anxiety, junk food and extra weight that prevent you from living a full, happy life.