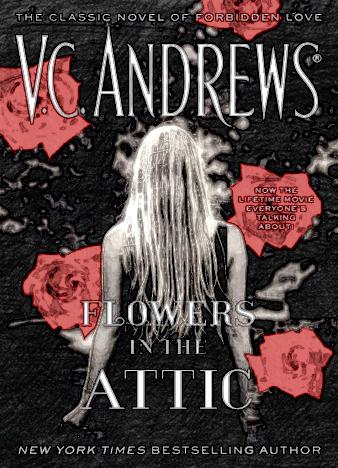 At the top of the stairs there are four secrets hidden. Blond, beautiful, innocent, and struggling to stay alive…
They were a perfect family, golden and carefree—until a heartbreaking tragedy shattered their happiness. Now, for the sake of an inheritance that will ensure their future, the children must be hidden away out of sight, as if they never existed. Kept on the top floor of their grandmother's vast mansion, their loving mother assures them it will be just for a little while. But as brutal days swell into agonizing months and years, Cathy, Chris, and twins Cory and Carrie realize their survival is at the mercy of their cruel and superstitious grandmother…and this cramped and helpless world may be the only one they ever know.
One of the most popular authors of all time, V.C. Andrews has been a bestselling phenomenon since the publication of her spellbinding classic Flowers in the Attic. That blockbuster novel began her renowned Dollanganger family saga, which includes Petals on the Wind, If There Be Thorns, Seeds of Yesterday, and Garden of Shadows. Since then, readers have been captivated by more than fifty novels in V.C. Andrews' bestselling series.