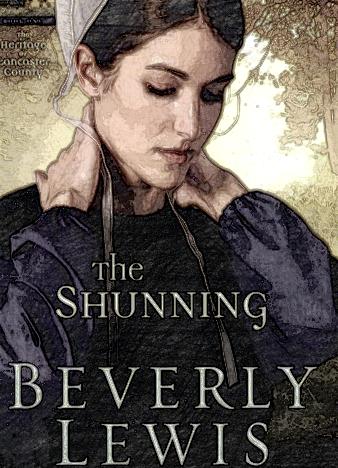 Book 1 in The Heritage of Lancaster County. Katie Lapp only knew the Amish ways, but when she discovers a satin infant gown in her parents' attic, her hidden past devastates the community she has always called home.
The Shunning is a very interesting story all the way through, and it taught me quite a bit about the Amish way of life. It seems like a book that teaches one so much would have to be quite boring, but it's really just the opposite. At one point, I actually had to stop reading for a few minutes just because I couldn't stand all of the suspense!
Katie Lapp is a very real, believable heroine, something that can be hard to find (especially, I'm afraid, in Christian fiction). I felt, at the end of the book, that I really understood her.
One piece of advice, though: Don't read the rest of the trilogy. This is hard to do, as the book ends on something of a cliffhanger, but force yourself to do it. The Shunning is an excellent book, but the next two are quite disappointing and sort of ruined the series for me. I suggest you just make up your own ending for Katie.
Beverly Lewis, born in the heart of Pennsylvania Dutch country, is The New York Times bestselling author of more than eighty books. Her stories have been published in eleven languages worldwide. A keen interest in her mother's Plain heritage has inspired Beverly to write many Amish-related novels, beginning with The Shunning, which has sold more than one million copies and was recently made into an Original Hallmark Channel movie. In 2007 The Brethren was honored with a Christy Award. She has been interviewed by both national and international media, including Time magazine, the Associated Press, and the BBC. Beverly lives with her husband, David, in Colorado. Visit her Web site at www.beverlylewis.com for more information.