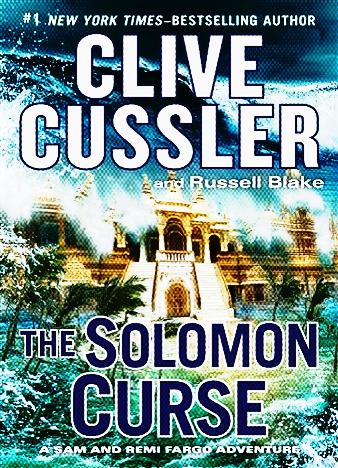 Clive Cussler, a bestselling writer, gets back on the pedestal with his latest fascinating novel, The Solomon Curse. There are a lot of rumors circling around about the Solomon Islands, especially a very special bay. People are actually scared of that place and tell all kinds of horrifying tales about it. Some claim that the legendary Solomon king's empire used to be there and that a fortune lies in the ocean, beneath the waters.
At the same time, other stories describe a chilling island with terrible things happening to every last single person who dares to step foot. Folks never come back from what is known as the "Solomon Curse", and there are even some indications of giant, scary monsters that eat people alive. It's a cursed place, the island of demons and dark creatures.
So, despite the fact that the majority of travelers would never even think about visiting that "wonderful" place, Sam and Remi, man and wife, have some great plans about the Solomon Islands and want to be the first ones who will find the mysterious treasures of the king. They can't resist the attraction, and they're ready to risk their own lives just to see the job done. Soon, they arrive in the Solomons, but some clues lead them on a journey to Japan and Australia, and what they encounter at the very end of this trip is both fascinating and thrilling.
It's safe to say that they've never seen something like that ever before...but what is it, exactly? The Solomon Curse is a gripping new adventure story from one of the best storytellers of our time. Clive Cussler hits 10/10 with his new novel, and, if you're a fan of adventure thrillers, you simply cannot miss this one!